Complete Berry Picker results by age division
Daily staff report
newsroom@vaildaily.com

No, they weren't picking berries at the La Sportiva Berry Picker running race on Saturday, Aug. 4, on Vail Mountain.
The Berry Picker is a 4.5-mile trail run from Gondola One to Mid-Vail with an average uphill grade of 14.5 percent. There's no time for picking when you're dealing with such climbing,
The following are the results of Saturday's race:
---
---
2018 La Sportiva Berry Picker presented by Tiga Advertising Male Champions
1 Franklin Reilly 45:06:00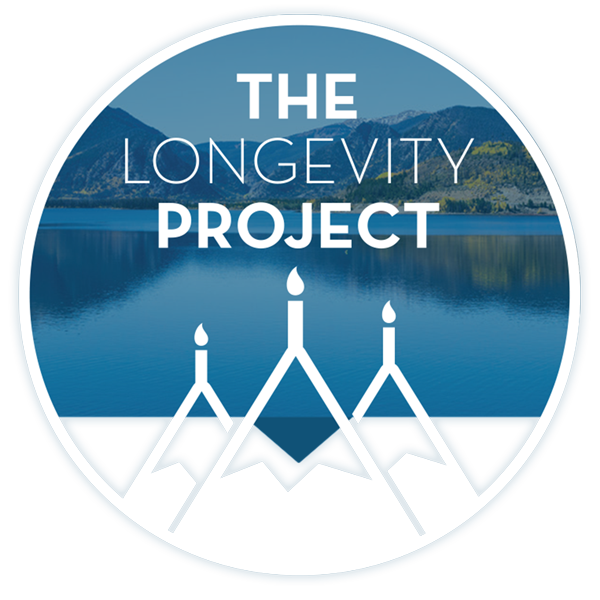 Participate in The Longevity Project
The Longevity Project is an annual campaign to help educate readers about what it takes to live a long, fulfilling life in our valley. This year Kevin shares his story of hope and celebration of life with his presentation Cracked, Not Broken as we explore the critical and relevant topic of mental health.
---
---
2 Nathaniel Badger 45:45:00
3 William Rhatigan 46:18:00
Female Champions
---
---
1 Tammy Jacques 49:49:00
2 Ellie Smith 54:43:00
3 Marina Egorov 55:51:00
Male 19 & Under
1 Franklin Reilly 45:06:00
2 Nathaniel Badger 45:45:00
3 Andrew Rogers 48:53:00
4 Collin Wilson 51:05:00
5 Vlad Shambarger 52:01:00
6 Dimitri Grewal 54:17:00
7 Declan Gore 57:26:00
8 Coner Wilson 1:00:18
9 Owen Grimmer 1:00:26
10 Tyler Wright 1:00:28
11 Truet Bennett 1:08:07
12 Finn Sullivan 1:19:33
13 Jad Frydman 1:19:36
14 Michael Piazza 1:38:22
Female 19 & Under
1 Ellie Smith 54:43:00
2 Anna Shults 57:58:00
3 Elsa Perkins 1:06:12
4 Allison Bennett 1:10:05
5 Gracie Shanley 1:11:53
6 Lucy Perkins 1:12:41
7 Cora Wilson 1:15:22
8 Nina Piazza 1:35:54
Male 20 to 29
1 William Rhatigan 46:18:00
2 Parker McDonald 48:14:00
3 Benjamin Boese 54:10:00
4 Daniel Ortiz Rubio 1:00:10
5 Tyler Boelts 1:35:47
Female 20 to 29
1 Marina Egorov 55:51:00
2 Megan Boese 59:44:00
3 Courtney Knott 1:02:20
4 Haley McCoy 1:04:19
5 Kate Rath 1:08:38
6 Camille Messer 1:16:56
7 Anna Beth Clark 1:20:27
8 Sarah Huff 1:35:47
Male 30 to 39
1 Walt Bleser 57:44:00
2 Jay Taylor 58:19:00
3 Jonathan Zeschin 58:34:00
4 Jeremy Swan 1:03:26
5 Justin Moses 1:04:30
6 Kai Bernaz 1:04:54
7 Kevan Kozlowski 1:04:59
8 Mark Edmonds 1:05:03
9 Antonio Derose 1:08:43
10 Jay Peterson 1:09:26
11 Nicole Geraci 1:12:48
12 Cristian Garcia 1:20:31
13 Erik Weakley 1:26:55
Female 30 to 39
1 Ksusha Shambarger 58:32:00
2 Haley Dufresne 59:27:00
3 Melissa Bleser 1:08:49
4 Jessica Rethman 1:10:16
5 Deanna Brubaker 1:22:05
6 Heather Derose 1:22:08
7 Georgia Piazza 1:40:38
Male 40 to 49
1 Dan Weiiland 47:20:00
2 William Desportes 48:57:00
3 Gerald Romero 48:59:00
4 Cj Hitz 49:22:00
5 Frank Holmes 49:30:00
6 Michael Shambarger 52:47:00
7 Rick Gregory 54:33:00
8 Geoffrey Grimmer 56:48:00
9 Kevin Andrus 58:49:00
10 Mike Griffin 1:02:32
11 Michael D. Piazza 1:03:09
12 Gavin Richardson 1:03:19
13 Taggart Howard 1:05:37
14 Antonio Orozco 1:06:19
15 Henry Schloss 1:08:11
16 Stan Mullikin 1:14:12
17 Bart Longworth 1:14:13
18 Brad Maynard 1:16:21
19 Michael Strollo 1:16:38
20 Rick Jay 1:24:07
21 Chad Tamaroff 1:27:06
22 Mark Scheel 1:38:10
Female 40 to 49
1 Forth Elizabeth 1:01:33
2 Angie Hayes 1:08:48
3 Amy Plog 1:09:53
4 Stacy Mullikin 1:14:12
5 Nancy Mires 1:15:10
6 Carrie Larson 1:16:23
7 Debbie Corr 1:17:00
8 Monica Escoto 1:17:41
9 Susan Kohlmeier 1:20:17
10 Elyse Howard 1:22:27
11 Kelly Frydman 1:27:53
12 Marcette Gordon 1:28:06
13 Monica Lacroix 1:35:49
14 Kelly Jennings 1:37:52
15 Kari Taylor-Romero 1:37:53
16 Melissa Lipton 2:05:40
Male 50 to 59
1 Matt Johnson 55:00:00
2 Nico Brooks 1:05:18
3 Sergio Armella 1:06:48
4 Milton Saffry 1:08:03
5 Jeff Malehorn 1:11:00
6 Adam Huff 1:11:37
7 Scott Beegun 1:14:10
8 Jarrett Davis 1:17:08
9 David Benjamin 1:21:35
Female 50 to 59
1 Tammy Jacques 49:49:00
2 Bonnie Taxman 1:08:39
3 Terri Sommer 1:10:44
4 Susan Rosenbach 1:14:17
5 Sara Olazabal 1:16:34
6 Gabriela Olazabal 1:16:35
7 Katherine Alto 1:17:06
8 Sharon Conner 1:22:23
9 Maria McEvoy 1:30:30
10 Sue Bardsley 1:33:19
Male 60 to 69
1 Jim Telling 58:14:00
2 Tom Solawetz 1:01:33
3 Nicholas Fickling 1:03:58
4 Jesse Sommer 1:07:37
5 Victor Selenow 1:08:37
6 Rich Young 1:10:41
7 John Vohland 1:12:51
8 Kg Fenton 1:14:58
9 Donald Mann 1:27:24
Female 60 to 69
1 Barbara Dolan 1:02:13
2 Helen McQueeney 1:14:15
Male 70 & Over
1 John Schwartz 57:22:00
2 Helmut Linzbichler 1:16:47
3 Jim Mykleby 1:16:51
4 Marlin Smickley 1:37:26
Female 70 & Over
1 Gail Scoby 1:32:20
2 Bj Smith 1:35:03
---
Support Local Journalism
---