Dillon Dam: Target for terror?
Robert Allen
Summit County Correspondent
Vail, CO Colorado

SUMMIT COUNTY, Colorado " Although probability of an attack on Dillon Dam is debatable, experts say there is no question that devastation following a dam failure would be catastrophic, ravaging the community and permanently altering a wide geography.
This was among the concerns that led officials with the Denver Water Board to close the Dam Road abruptly last Tuesday after receiving undisclosed information about the dam's security.
"We now know that the dam is more vulnerable than we thought," said Denver Water spokeswoman Stacy Chesney, although officials know of no imminent threat.
---
---
Some experts believe that it would be difficult if not impossible to destroy the dam, and it was designed to withstand events such as earthquakes.
The great wall of earth holds 83 billion gallons of water, 231 feet above a bustling community.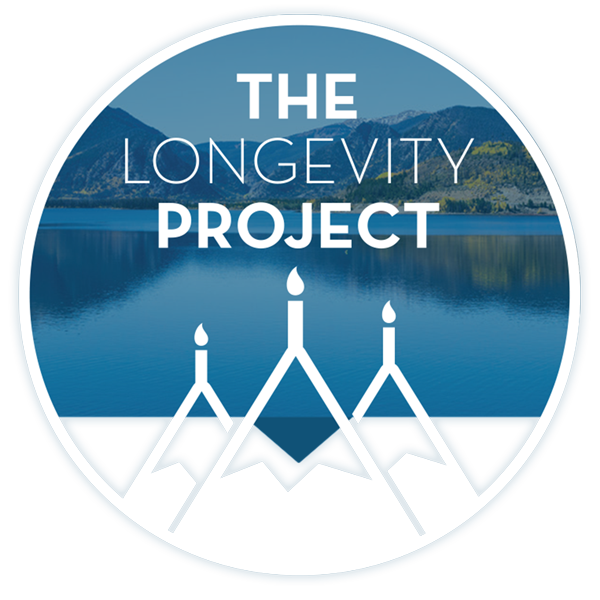 Participate in The Longevity Project
The Longevity Project is an annual campaign to help educate readers about what it takes to live a long, fulfilling life in our valley. This year Kevin shares his story of hope and celebration of life with his presentation Cracked, Not Broken as we explore the critical and relevant topic of mental health.
---
---
A blast atop the structure could lead to complete dam failure in a few hours by allowing water to gush through the upper part of the dam and rapidly erode the rest of the clay, sand and gravel structure, said engineering professor Dobroslav Znidarcic at the University of Colorado in Boulder.
"The only question is: 'Will the explosion cause enough damage for overtopping to start taking place?'" Znidarcic said. "If that happens, then probably the dam is doomed."
When a Ryder truck carrying a 5,000-pound homemade bomb destroyed Oklahoma City's Alfred P. Murrah Federal Building in 1995, it created an 8-foot deep, 30-foot wide crater, according to Disaster Recovery Journal.
---
---
The dam " which is only 6 feet above the reservoir's maximum high-water elevation and 14 feet above the glory hole "would only need to be blasted to the reservoir's level for "overtopping" water to begin a likely unstoppable erosion, he said.
"Once water starts eroding soil, it goes very, very fast," he said.
And because the road is on a narrow, 32-foot crest, the asphalt surface would have less resistance to an explosion's energy than if it were on level ground, Znidarcic said.
A wall of water
If the Dillon Dam were breached, a massive wall of water would blast through Silverthorne, leading to huge loss of life and property, according to a study performed in the mid-1990s, said Gary Lindstrom, who served as the county's emergency manager then.
The water would flow "back behind the car dealerships and up against the side of the canyon until it came down to about where Silverthorne Elementary is now, and then back into the channel," Lindstrom said.
Although the study was intended to determine procedures in a dam-failure situation and didn't address terror-related scenarios, the research led to evacuation plans and predicted the effects of a breach.
Lindstrom said it was assumed that if Dillon Dam failed, it would cause overtopping at Green Mountain Reservoir as well, leading to water levels peaking north of the Colorado River near Kremmling at more than 80 feet.
"My maps showed it going all the way to the Utah border " all the way along the Colorado River," he said.
Still, he said he didn't expect Denver Water to close the road.
"I'm mystified by the whole thing," Lindstrom said. "I don't think there's any clear and present danger."
Dam failures
Of the nation's 79,500 dams, some 45 have failed, according to a report from the Association of State Dam Safety Officials. None of these were caused by terrorist attacks.
The only major dam failure in Colorado " the 1982 collapse of the earthen Lawn Lake dam in Rocky Mountain National Park " killed three people and destroyed 18 bridges, 117 businesses and 108 homes.
It damaged campgrounds, fisheries and a power plant, causing $25 million in damages.
Kyle Patterson, spokeswoman for Rocky Mountain National Park, said the event caused "pretty dramatic landscape changes."
The lake held 220 million gallons, far below Lake Dillon's 83 billion gallons.
A simple leak caused the Lawn Lake disaster. The 80-year-old embankment dam quickly eroded after a lead seal around an outlet pipe failed, Patterson said.
Professor Znidarcic compared the 1976 Teton Dam failure with what could be expected in a Dillon Dam failure, as the embankment dams are of similar size.
The Teton Dam, near Wilford, Idaho, held about 94 billion gallons but failed soon after it was completed.
He said that rather than overtopping, design defects led to Teton Dam's demise: destruction by erosion in two to three hours.
The disaster took 11 lives and caused $1 billion in damages.
Rexburg, a town 12 miles away with a population of 10,000, was the hardest hit community. It lost about 80 percent of its businesses, according to a report from the Center for Land Use Interpretation.
Though these failures and most others occur from human error or natural disaster, dams have certainly been targeted in warfare.
Znidarcic said he helped repair a dam in Yugoslavia where Croatian forces detonated an explosion.
Brian Werner, spokesman for the Northern Colorado Water Conservancy District, said that for water suppliers, the top priority is protecting infrastructure; preventing inconvenience to the public is priority number two.
"It's a different world following 9/11, in terms of looking at threat issues and safety issues," he said.
---
Support Local Journalism
---