Ice climbing: The ultimate vertical
EAST VAIL " Everyone in the Vail Valley raves about the powder, but the valley's best-kept secret is its ice.
Yes, that's right, ice. And what's more is that the best way to experience the ice is to ascend it yourself.
I turned my winter experience upside down Monday by spending a day ice climbing in East Vail.
---
---
Before Monday, I had never ice climbed before, and my rock climbing experience was limited to a 15-foot wall in high school, but by the afternoon, I had scaled the "Designator" and was planning my next climbing trip.
Of all the winter activities I have tried, ice climbing proved to be one of the most exciting and rewarding. The sport is challenging, but not so much that only the uber athletic can participate. And the learning curve is quick.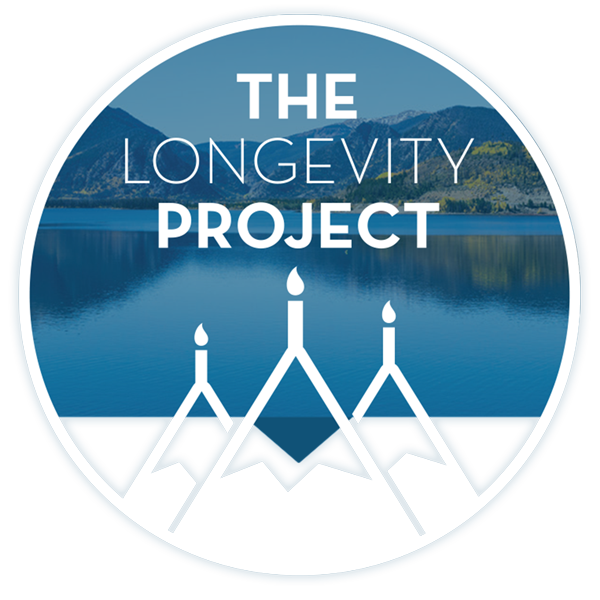 Participate in The Longevity Project
The Longevity Project is an annual campaign to help educate readers about what it takes to live a long, fulfilling life in our valley. This year Kevin shares his story of hope and celebration of life with his presentation Cracked, Not Broken as we explore the critical and relevant topic of mental health.
---
---
But much like nobody would ever get into a plane and fly solo the first few times, it's not the best idea to go ice climbing without supervised instruction.
Fortunately, I was in the good hands of David Roetzel of Vail Rock and Ice Guides (I'd like to attribute my triumphant climbing to athleticism and determination, but David played a large part in the process). And I wasn't the only one climbing. Pat Curran, a 65-year-old who had been climbing for a few years, showed me up big time, but also provided me with enthusiasm, motivation and amazement.
Hike to climb
---
---
We started out the day with a 20-minute hike from the pumphouse parking lot to the Designator-Fang amphitheater, which sits in the White River National Forest across the highway from the Vail Mountain School.
As we approached the Designator, the sight reaffirmed what the name suggested: It wasn't a bunny slope.
David explained to me the water ice ratings, which range from 1-6, and that the Designator was a 4-to-4-plus (the pitch approaches vertical and has vertical sections).
We got all of our climbing tools out, and David gave me a quick tutorial. Strapped onto the bottom of ice climbing boots are crampons " a metal frame that has primary and secondary spikes on the front, as well as spikes on the bottom. I strapped on a helmet, and put a harness around my waist. Then in each hand I would hold an ice tool, which had a pick on the front, and a hammer on the back.
Before either Pat or I set foot in the ice, David climbed to the top, placing screws in the ice every so often and clipping the rope into the screws. When David reached the top of the Designator, he set up a slingshot top rope (both ends of the rope are on the ground), then rappelled down.
With the slingshot top rope in place, David tied in Pat to one end, and then fastened the other end to himself. As Pat climbed, David, who was belyaing, controlled the amount of slack on the rope, and made sure that if Pat fell, he would be secure.
Ice time
After watching Pat tackle the ice and rappel down, it was my turn.
Like a baby learning to walk, my first few steps weren't graceful, but David was right there to tell me how to jam the pick into the ice and how to position my feet.
I quickly realized that you need to confide in your tools 100 percent in ice climbing.
As I climbed higher, to about thirty feet, it was difficult to trust that an ice pick and two crampons pegged into a sheet of ice would hold me in a completely horizontal position while my other ice pick moved to the next position. And as I found out soon enough, you can't be afraid to fall, because a calm reaction will help you swing back into place if you lose your bearings.
Forty feet was enough for my first climb, and what took fifteen minutes to climb took a few seconds to rappelled down.
After Pat's second ascent to the top, he affirmed to me what I had been thinking about David's instruction.
"He doesn't load you up with too much information," Pat said.
David let me climb, gave me advice just when I was about to ask, and had me focus on one or two parts of technique at a time.
With over 13 years of climbing experience (rock and ice), a B.S. in kinesiology from Boulder and a personal training degree, David is not only well-versed in climbing, but knows exactly how to tell you to use your body.
Also, it was easy for me to put my trust in a guy who designs climbing equipment for Mountain Smith and whose input has influenced other companies to change their equipment.
Final push
I started my second climb not knowing how high I was going to go. My progression was quicker than the first time as I got the feel for the placement of the picks and improved my foot placement. After climbing 45 feet, however, I hit a wall. Well, it was just a few degrees steeper than the near vertical wall I had been climbing up to that point before, but it didn't have as many ready-made pock marks in which to place my ice picks or feet.
David told me to take a break and keep going, and Pat, the sexagenarian who climbed with the exuberance I thought I would bring, cheered me on. I needed to finish the climb for myself, but Pat and David's encouragement made it that much easier to reach for the top.
The steepest part of the climb gave me some trouble, and I may have resembled a sloth on a heavy dose of Percocet, but I was making headway. I put on the blinders, and didn't let myself look more than four feet above, and did my best not to glance too far below.
Before too long, I approached the final 10 feet, which proved to be the easiest, as the path narrows, and there were plenty of ready-made holes in which to jam the picks and crampons.
At the top, I glanced down for a photo, but didn't need to be reminded to smile. Conquering the climb was a liberating feeling, like grabbing huge air off a ski jump of a cliff, except I was suspended in midair and had time to appreciate all the work I had done to get that high.
David and Pat welcomed me back on the ground with high-fives and I felt like a rock star.
We packed up, did a sitting glissade (where you slide on your butt down a chute) and hiked back to our cars.
On my ride home, in addition to thinking about how sore I would be the next morning, I made the decision to become polytheistic. No longer was I only going to pray to the powder god, I had to start paying homadge to the ice god as well.
Sports Writer Ian Cropp can be reached at 949-0555, ext. 14631, or icropp@vaildaily.com.
Vail, Colorado
Vail Rock and Ice Guides
Website: http://www.vailrockandice.com
Phone: 970-471-1173
Rates: Single and group. David will work with locals and repeat climbers on pricing
Other: Vail Rock and Ice Guides operates under a speical use permit admisistered by the White River National Forest and is an equal opportunity provider
---
Support Local Journalism
---