More bears, lions coming to dinner in neighborhoods
Bill Scanlon
Rocky Mountain News
Vail, CO Colorado

Bears and mountain lions are getting into trees, trash and backyards all over Colorado, lured by the smell of easy prey and free meals.
They're getting smarter, they're getting fatter, and they're getting killed more frequently, thanks to the thoughtlessness of the humans living in their midst, say Colorado Division of Wildlife officials.
In the northeastern quadrant of the state, which includes metro Denver, there have been some 47 reports of human-bear encounters since April.
---
---
A remarkable number of them involve hummingbird feeders, trash left outside, steaks left on the barbecue, garage doors left open.
In Aspen and numerous other communities in Colorado, bears actually know which day trash is picked up, going to some neighborhoods on Tuesday, other neighborhoods on Wednesday, breaking into bins, DOW spokesman Randy Hampton said.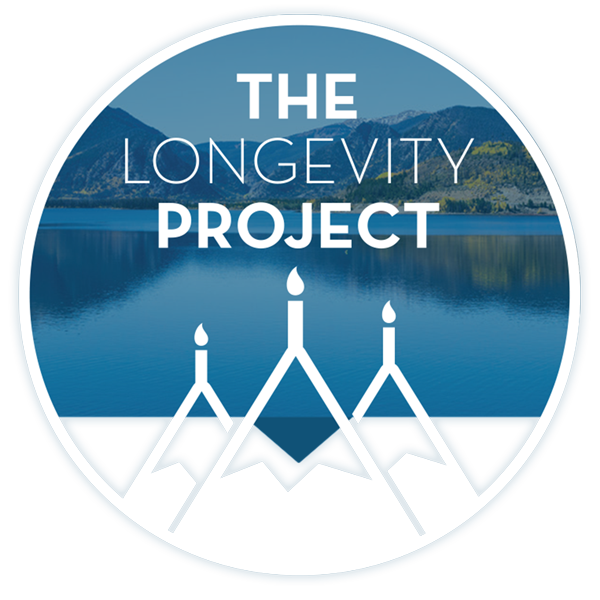 Participate in The Longevity Project
The Longevity Project is an annual campaign to help educate readers about what it takes to live a long, fulfilling life in our valley. This year Kevin shares his story of hope and celebration of life with his presentation Cracked, Not Broken as we explore the critical and relevant topic of mental health.
---
---
"They're not hanging onto calendars, but they know when the easy food is coming, high in fat," Hampton said.
"We hear that Colorado is one of the skinniest states in the nation. But they didn't check with our bears.
"We literally have our bears on a high-fat diet."
---
---
In Durango and Cortez, wildlife officers had to kill three mountain lions the past couple weeks, an unprecedented number, said Joe Lewandowski, DOW spokesman for southwestern Colorado.
South-central and southeast Colorado are having "a very, very busy" bear year, with encounters in Colorado Springs, Salida, Buena Vista, Canon City, Walsenburg and LaVeta, to name a few, DOW spokesman Michael Seraphin said.
"It has been exceptionally dry," Seraphin said. "We basically had no precipitation from January to the end of June. The bears, which will eat almost anything, didn't have much of the natural forage at their disposal.
"So, they travel in wider circles to increase their search for food," Seraphin said. "That increases the chances that they'll come into areas of human habitation."
"They can smell a barbecue grill from three miles away," Jenny Churchill, DOW spokeswoman for the metro Denver region said. "They'll definitely eat anything that smells like food " Chapstick, lipstick, perfume, body spray."
Through the summer, bears consume some 10,000 to 20,000 calories daily.
DOW officers deplore having to shoot mountain lions and bears " and are frustrated by the rash of e-mails and phone calls asking why they had to kill the poor animals, Hampton said.
"It's because you people have trained these animals, through your improper use of trash, to hang around neighborhoods where they become dangerous having lost their fear of humans," Hampton said.
Coloradans can't quite decide their relationship with mountain lions and bears, large predators that were here long before Beaver Creek or Durango, Aspen or Denver.
They love the idea of wildlife, of primeval animals taking life on their own terms.
So much so, that increasing numbers of Coloradans want to live among the wildlife, and want their pets and small children to live among them, too.
The paradox, say wildlife officials, is that some of the very people who moved to the high country to be one with nature's fiercest are turning the animals into slugs.
Slugs that will choose an unlocked dumpster over a clump of berries, that will choose a house cat over a brook trout for a dinner.
"The trash problem in Beaver Creek hasn't gotten any better," Hampton said. "They have overflowing dumpsters and bears all over the place."
A week and a half ago, a male bear was ripping doors and windows to get into homes in Beaver Creek, damaging the interiors as well. When he broke into an occupied home, "We tracked that bear and euthenized it," Hampton said.
"If a bear smells something, it doesn't matter if it's trash or pet food or a pet, they'll go after it," Hampton said.
Nothing much can be done about the weather, or about people moving into wildlife habitat.
So, DOW's big push lately has been to do something about the trash.
Specifically, it is working with cities to develop trash ordinances and to put some teeth in them, in the form of fines for those who don't comply.
Although bears can break into almost anything, they grow frustrated with trash bins with proper latches, and move on to easier pickings, said Hampton.
Unfortunately, that often is the next-door neighbor's trash bin.
If people simply would bring the trash out in the morning, rather than the night before, they could dramatically lower bear-human conflicts, DOW says.
"They'll tell us, 'Oh, I don't want to wake up that early,'" Hampton said. "Well, don't live where the bears are. Or don't complain when one breaks into your house.
"We've gotten lazy. We've forgotten that there's a whole world of nature out there."
Do the humans deserve saving?
"We have an obligation to public safety," Hampton said.
"If the bears and the lions would only attack the people that caused the problem, maybe we wouldn't have that obligation.
"But they don't make that distinction. Maybe they'll attack a 7-year-old" who isn't even responsible for putting out the trash, closing the garage door or bringing the cat in at night.
Earlier this month in Glenwood Springs, a 6-year-old girl taking trash to the dumpster saw a bear inside.
DOW officials have praise for communities such as Vail, Winter Park, Aspen, Snowmass, Telluride, Crested Butte and Steamboat Springs that are getting serious about enforcing trash ordinances.
Bears are remarkable animals, able to open windows and doors, able to smell things miles away and to work their way back to their homes even if relocated some 80 miles away.
That's what happened with a a sow and her two cubs a couple weeks ago in Beaver Creek, Hampton said.
They were breaking into homes, so DOW officers tranquilized them and relocated them more than 70 miles away "to give them the opportunity to stay out of trouble," Hampton said.
Three weeks later they were back, a vivid example of why relocation isn't a panacea.
"We're now faced with a situation where we'll probably have to put them down because they showed such troublesome behavior before," Hampton said.
Northwest Colorado has had just mild trouble with bears this year, compared to 2007, when 14 bears had to be euthenized in the Aspen area alone.
In southwestern Colorado, thanks in part to decent spring rains, the bears are staying fairly quiet, except in Ouray, where "there is no good trash ordinance," DOW spokesman Joe Lewandowski said.
Durango's mountain lion problem began three weeks ago when hikers, bikers and homeowners started calling the DOW saying they'd seen them running through backyards and on trails close to the city.
"Raccoons, skunks, a lot of house cats seemed to be disappearing," he said.
"A week ago Saturday, one of the lions was seen killing a cat in a backyard," Lewandowski said.
"A lion also was seen running up against a glass door. Maybe it saw something on the other side, maybe he saw his own reflection."
The behavior was so unusual for lions " they're typically very skittish around humans and prefer to run away " the wildlife officers knew it was time to put them down.
"It's not what you want to have in an urban environment," Lewandowski said.
They spotted two together " likely female siblings, off on their own for the first time after their mother kicked them out, about 1 1/2 years old and weighing about 55 lbs.
An officer killed one of the mountain lions, hoping the other would get the message and skedaddle.
Not so. A man walking out of his house with the garbage saw a lion, so officers decided to kill that one, too.
"We hated to do it, but when they show behavior that indicates they're losing their sensitivity toward humans … you don't want that happening as the lions get bigger.
"No one can ever remember having two lions crawling around town," Lewandowski said.
"It's too bad. If these cats had come in from wherever they were born, maybe seen a raccoon, and turned left instead of right, they may never have come to town and none of this would have had to happen."
A week ago, a boy was mowing his grandmother's lawn in Cortez when he noticed some dogs barking frantically at a tree. "A mountain lion jumped out of the tree and landed on top of the lawn mower, then ran up another tree," Lewandowski said.
"An officer came and killed that one " it had some sort of injury, maybe was hit by a car."
Lewandowski emphasized that both bears and lions are typically docile around humans, easily scared off. "Attacks are very, very unusual."
---
Support Local Journalism
---