Artist Mary Ellen Scherl makes monuments for change
Ted Alvarez
Vail CO, Colorado

A morbidly obese woman sits naked, with her hands folded across her ample stomach and her legs splayed wide. Motionless, she radiates serenity from her face and pose, unconcerned about the folds that spill off her body, creating a human landscape both alien and familiar. Had she been alive, she could've provoked ridicule, embarrassment, or even revulsion, but instead, she's made of clay, and she's resplendent.
"I was working with this model as a member of a classroom, and every time she got up from the podium she had this incredible formation on her back," Scherl says. "I'd never seen luscious forms; they were almost like landforms that contrasted with this long braid. I wanted to capture that back and that image. When we worked together privately I said, 'Candy " that's her name " what pose are you going to be the most comfortable in? She just sat down and was in the pose I chose for 'Monumental.' She could hold it for hours at a time."
Sculptor Mary Ellen Scherl created the "Monumental Woman" to challenge modern conceptions of beauty and, in some small way, come to grips with the body image issues that affect nearly everyone. While most see through the prism of female fashion, with its preference for waif-thin models, our warped drive to focus on "perfect bodies" to the exclusion of human diversity crosses all borders. Scherl dispels these notions by celebrating the extremes of human proportion, exposing a beauty most people shield their eyes to.
---
---
"Firstly, many people ask why would somebody that size want to model, to expose themselves," she says. "Contrary to what people might think, a large sized model is celebrated by artists " we adore the shapes and the forms, and it's an extraordinary experience to work with them. So this model feels dignified because she's being appreciated for who she is, physically. We're clearly wrestling with contemporary body issues when we look at this piece. What this piece and what many of my pieces do is challenge the standard conventions of beauty; they challenge the waif-thin figure in a fashion magazine. The piece has to radiate dignity to communicate those issues."
The "Monumental Woman" provokes varied and often surprising reactions in viewers. But observers rarely walk away unmoved.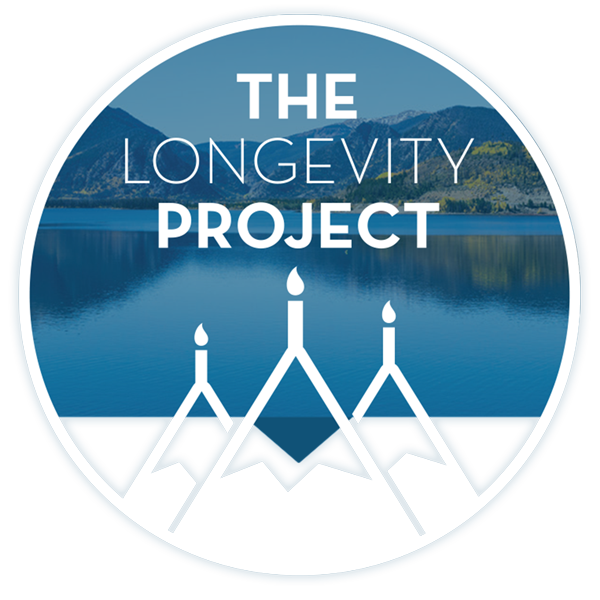 Participate in The Longevity Project
The Longevity Project is an annual campaign to help educate readers about what it takes to live a long, fulfilling life in our valley. This year Kevin shares his story of hope and celebration of life with his presentation Cracked, Not Broken as we explore the critical and relevant topic of mental health.
---
---
"Obviously, everyone comes to the figure from a different vantage point," she says. "You'd be surprised that it engenders almost rhapsodic reactions from women who aren't skinny. They're thrilled that the body is being portrayed at all, and they respond positively. Of course, there may be others that see it and say 'why would you do that?' Other cultures, where weight isn't as much as an issue, see it just as a beautiful form. No one looks at art the same way and sees the same thing."
But Scherl's drive to expose universal truths doesn't end with body image. Via the Mamorial Project, she's created a living, breathing communal art project wherein breast cancer survivors and those touched by the disease make casts of their breasts. These casts exist as lasting memorials to promote awareness, prevention and support through shared art.
"I loved the process of engaging the community in creating this living art project, much like the AIDS awareness quilt," she said. "I was driving to the grocery store and shaking because I came up with a concept that I hoped would really make a difference in the world by creating groundbreaking awareness. There it was, right in front of us, hidden under the shirts of 1 in 8 women walking around. It also offers a healing process for women who've been ravaged by surgery."
---
---
Over 250 people in 23 states have participated in Mamorial, and Scherl hopes it grows to the point that every community can have a testament to its own cancer survivors and sufferers. But Scherl, who worked as an award-winning art director for years before becoming a full-time artist, has had to draw on new skills to grow the Mamorial.
"I'm not a fundraiser " I have to crack that nut so it can grow properly," Scherl says. "Right now, statistics show that mammograms are down about 4 percent. We're on the front lines for fighting cancer. We need to keep reminding people to go for their screenings. Mamorial creates a visceral reaction that says, 'oh I need to go' " that's important."
Her latest project, "Hallowed Ground," seeks to bring awareness to genocide everywhere in the world, and perhaps serve as a reminder and a prayer that genocide will end in the future. While the project is still in the planning stages, Scherl has worked with teachers to involve school children in her local district; they help provide the broken dolls that become the miniature maquettes, which will eventually stand as mock-ups to the final sculpture.
"We've seen systematic genocide since the beginning of time " Armenia, the Holocaust, Darfur " I see Hallowed Ground as a means to create awareness in an artful way," Sherl says. "The ultimate vision for the sculpture would be bodies and bodies layered on each other, life size. I want to engage people who have family members who have been lost to genocide, maybe have their faces molded as part of this project. If I cast it in a transparent resin, my hope is that it'll create a soft glow, a light and a prayer for end of genocide. In that way, we showcase the bloodline of those that were lost. I think there's a poignancy there."
Not all of Scherl's works wrestle with weighty issues, though. One of Scherl's showcased pieces at the Philinda Gallery, "The Ladder," flirts with the numerological connections between religion, myth and science. Babies, like cherubic angels, frolic atop a double helix ladder resembling DNA.
"My concept for this sculpture was a combination of science and a biblical story " I was reading the story of Jacob's Ladder," she says. "During his sleep he had the vision of the ladder where his generations will flourish. We know that the ladder of DNA is what ultimately creates our generations. Also, in the story it mentions four angels going up the ladder, which corresponds to the four amino acids that make up DNA. The ladder had 23 rungs, just like our 23 pairs of chromosomes. That was incredible and so fun. I think that man has the ability to intuit what science will ultimately prove " that ultimately sent me on the project."
Scherl's work reflects a curiosity and compassion to depict and assign value to all forms of human life. While her body of work reflects this, it's most powerfully realized in the "Monumental Woman." But whatever became of Candy, the real woman who inspired the piece?
"I saw her at an opening and said, 'Candy let's get together again, schedule some modeling dates,'" Sherl says. "But she told me, 'It's going to have to wait. After I saw that other people could see the beauty and dignity in me and my art, I thought maybe I can find it for myself. I'm going for some therapy and a lap-banding procedure.'"
The next time Scherl saw her, Candy had lost over 200 pounds.
"Here was a woman who's body I knew like my own, from toes to folds, and I didn't recognize her " she was glowing and in such a healthier place," she says. "It was an interesting way to say art has a transformative power for healing. We've been working together recently on some other things. She's my only muse."
Who: Artist Mary Ellen Scherl
Where: Philinda Gallery, 105 Edwards Village Boulevard, Edwards
When: Today, noon to 5:30 p.m., and Tuesday from 10 a.m. to 5:30 p.m.
More information: Call 970-926-9265.
---
Support Local Journalism
---