Gerald Wells, 80, has been creating images on computers since the first Apple
It's been a long road for Gerald Wells, and there's still miles to go.
"See, I was born in Mississippi before electricity and all that stuff in 1937," he says from his home in Durango, "Which puts me at 80 years old."
Wells made a career out of working with computers and he is still working "day and night," all in the name of art. While he made a brief stint in Vail, helping launch the Vail Fine Arts School, it all started for him as an aspiring artist in the South.
---
---
"I went to Ole Miss for an education because it was cheap, but I found that Ole Miss had made a mistake and instead of giving all of its money to the football team, it mistakenly hired some teachers from Germany and Sweden. So all my teachers at Ole Miss were actually European."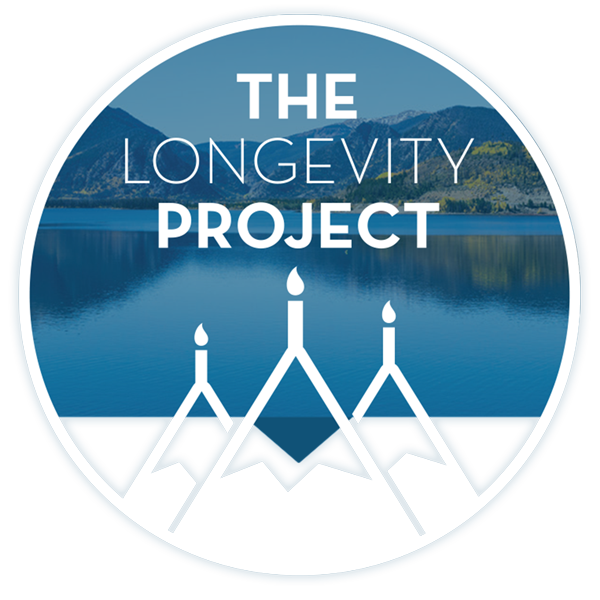 Wells got there expecting to develop his drawing and painting skills — of frogs, alligators and the likes — but the European teachers had a different idea. Since all art students know how to draw, they were going to teach him how to think.
---
---
"Man, when they got through with me I was in a totally different sphere of thinking," he recalls. "They changed me, and I've never been the same since. I've never been able to slow down."
Fingers on a Keyboard
With a degree, Wells entered the real world but with some special advice from his European teachers, who were as much physicists as artists.
---
---
"Be on the lookout because one of these days there's going to be something that will totally change art," he remembers them telling him. "Whatever it is, it's going to happen."
It wouldn't take long for Wells to notice that "something."
"When the computer came along, I saw that as the machine they had talked about," he said. "And so I started to use the physics they had taught me to build images on the Apple computer."
He went to Sante Fe, New Mexico, and studied under the developers of Adobe Photoshop and got in on the first 3-D program totally made for the Apple computer.
"What I make is with my fingers," he said. "They just move around the keyboard to just build things."
His work mixes traditional art with new concepts made in a combination of programs on his computer. They are printed on archival paper and framed.
The Library of Congress owns his work, as well as the Rhode Island School of Design and other exhibits, including Europe. Currently, about 18 of his images are on display at Animas Underground Electronics in Durango.
He has about 200-300 images stored on hi Macs, ready for printing.
"After a while you exhaust almost every visual element they ever taught you, so then where do you go? That's what I'm waiting for, the next thing to happen."
Stint in Vail
In between graduating from Ole Miss and teaching art at Fort Lewis College for 38 years, Wells made a few other stops in Colorado.
He first landed in Central City because he wanted to meet a man he had heard about while at Ole Miss named Angelo Di Benedetto, a muralist and sculptor who studied under Diego Rivera in Mexico.
Di Benedetto would haul sculptures on his Volkswagon to Denver to display to the community, which would usually commission him for a piece. In Central City, Di Benedetto had a group of people hanging out and talking about the arts.
"There were pretty incredible people who were going to make their mark, certainly," Wells said.
Stan Brakhage was there, who would later create the first film documenting child birth; as well as Jack Kerouac, a novelist and poet considered a pioneer of the Beat Generation. A female psychiatrist named Mildred also joined them. She came from Austria in the 1950s and assisted Dr. Sigmund Freud — not studied, but assisted.
With all these great minds gathering together, and drinking wine, in Central City, Wells wanted to join.
"It was a time when the hippie generation was moving along," he said. "I had hair down to my belt at the time. The police would come up and invade Central City a couple time a week just to have something to do. There were people running around like Judy Collins and Bob Dillon."
Di Benedetto would be the one to tell Wells about a little sprouting place called Vail. He came over the mountain to Vail and met art teacher Dean Knox.
"He said there wasn't much for people to do because Vail was just starting up," Wells recalls.
Wells got to know the early community of Vail, including working with Barbara Parker, wife of Vail pioneer Bob Parker. Wells would teach in the basements of condos because that's the only space there was.
"I sat in a tent once with Arnold Palmer when he was first grading his golf course in Vail," Wells remembers. "He was worried that no one would come over to Vail Mountain in the winter in ski, thinking they would go to Aspen. But he was wrong because eventually people did."
Wells helped recruit some of the folks in Aspen, already an established cultural town, to help get Vail's art scene going.
"But at the time nobody believed Vail would make it. The founders did and of course they stayed," Wells said. "But I said I got to eat so therefore I have to work. Fort Lewis College had hired me in the meantime."
The Rifle Canyon Curtain
One summer while in Vail, Wells heard about a "long-haired" guy in Rifle Canyon. The man was leading a two-year project to string a curtain across the canyon, and his name was Christo.
Wells traveled down to Rifle Canyon to help with the project, where he got to know Christo, a Soviet Union defect who came to America "because of the freedom." Christo told Wells it was hard to get Americans to work together as a community.
"But two years later they hung up the Rifle Canyon Curtain and I was there to help," Wells recalls. "Of course we had machinery to pull this stuff up — I mean the thing weighed tons. About 24 hours later, we had to take it down because the winds were blowing so hard through the canyon. So Christo took it down and cut it up and gave the people involved in the project a piece of it. And I have that piece in my studio now."
The story of Burley Wisehart
Since the 1960s, Wells has been working on a series of paintings, drawings, etchings and engravings on a character named Burley Wisehart — basically a takeoff on Mark Twain, his childhood hero.
He has about 10 crates filled with Burly Wisehart works, and while they are currently being animated by a computer company in Canada.
"In fact, nobody's ever seen them except local people," he said. "But when that breaks, I think the whole country's going to see this stuff."
Advice for Artists
For a man who has been with computers since day 1, Wells has some advice — similar to that his European teachers told him at Ole Miss way back when.
"Don't call it art. In the first place, what's going on now is far more important than what we have been calling art because most people's idea of art is some form of reality," he said. "Art is the next thing that is going to be invented — and that might be in science, or art or physics, or it could come from psychology. So my images are combinations of all these things.
"So that's my story, pretty much," Wells added. "The strangest thing about it is it's true."
Entertainment & Outdoors editor Ross Leonhart can be reached at 970-748-2984 and rleonhart@vaildaily.com. Follow him on Instagram at colorado_livin_on_the_hill.
---
Support Local Journalism
---